Produto
VÁLVULA BORBOLETA EXCÊNTRICA - SÉRIE RS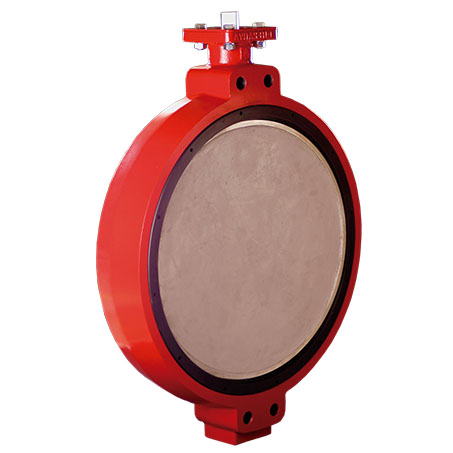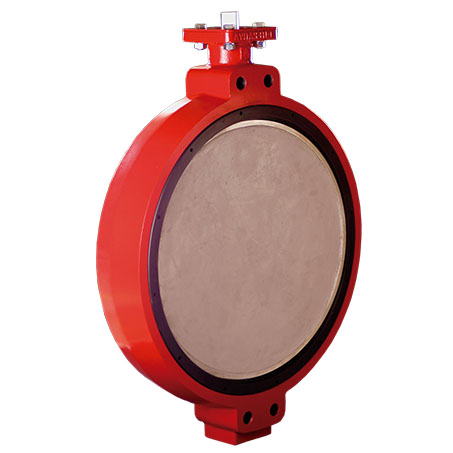 VÁLVULA BORBOLETA EXCÊNTRICA - SÉRIE RS
A Válvula Borboleta Série RS possui semelhanças à Válvula Borboleta Série DS (concêntrica), com o diferencial de um projeto de disco de simples excentricidade e as mesmas vantagens em termos desempenho, diversidade de materiais e fácil manutenção.
Catálogo
---
descrição
> Construction Standard
API 609 Category A.
> Face to face
API 609 Category A
ISO 5752 Col. 20
MSS SP-67
> Dimensions
26″ to 54″.
> Pressure Limit
50 to 250 psi / 10 bar.
> End of Line Application
75 psi (Fixed on seat side only)
150 psi (Fixed between the two flanges)
> Body Connection
Constructed in one piece in Wafer, Flanged and Lug configurations, The RS Eccentric Butterfly Valves have the option of an extended neck body for greater pipe clearance and isolation. The Wafer model has four semi-lugs that facilitate installation and center the valve on the pipe flanges.
> Eccentric Disc
Configured to provide low pressure drop in the fully open position. The sealing area is polished around the entire perimeter, ensuring full seal with the seat and low drive torque.
> Stem
The upper rod transmits rotation to the disc through locking torque plugs. The lower rod is coupled to a device for centering the disc in relation to the body, fixed to the disc by a locking torque plug, featuring the "Trunnion" system of the set – ensuring perfect alignment of the body, disc and seat.
> Interchangeable seat
With a vulcanized elastomer seat in a rigid ring, the RS valve seat is fixed on the side of the body, preventing deformations and reducing the actuation touch.
The RS series has two sealing levels:
Level 1: Sealing on the installation flange on the side, where the seat is located, requiring the use of gaskets between the body and the flange opposite to the seat.
Level 2: Sealing through seat and disc contact.
**On the opposite side of the seat, it is necessary to use gaskets**
> Bearing
The RS Series bronze bearing eliminates friction between the rod and the body, providing reduced torque.
> Gasket
Packing systems actuated through the packing gland that performs the protective seal on the upper rod.